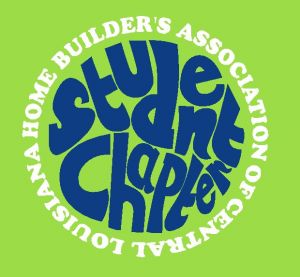 Every day, high school and college students in construction programs are learning skills to prepare for the exciting opportunities within the building industry. NAHB's Student Chapter program is dedicated to enriching students' educational experience, and offers first-hand exposure to the real world of the building industry through membership, educational programming and networking opportunities. NAHB Student Chapter members also have access to the same member benefits as a builder, associate or affiliate member.
Individual student chapters at schools across the country work with NAHB and local HBAs to enrich students. The Student Chapters Advisory Board oversees the NAHB Student Chapters program, which is generously supported by our corporate partners.
NAHB Student Chapters also runs the NAHB Student Competition, a real-world construction management and planning contest for students at the high school, two-year college and four-year college/university levels. The competition is often a highlight of the International Builders' Show.
Contact us today about how you can get involved!

Proud sponsor of the Student Chapter of Central Louisiana HBA